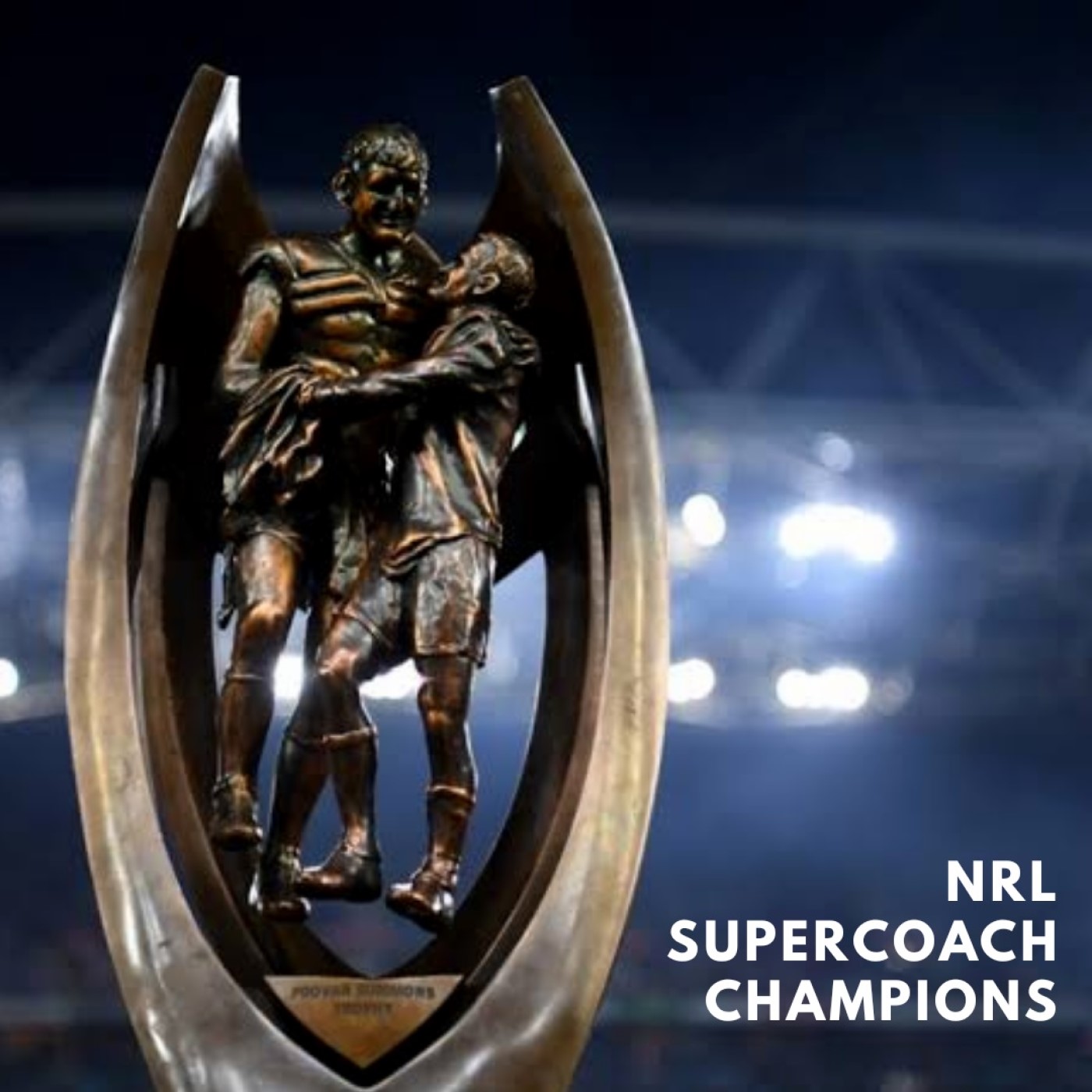 It's a bit late but Episode #13 is here and the Champions are sorting out Round 10 for you all. 
We consider jumping on board this week's Hype Train featuring Jason Taumalolo, Damien Cook, Cameron Munster, RTS and Ryan Matterson; we sort through the Cheap Cheap options featuring Dearden, Papenhuyzen, Young and Martin; and of course we continue our chat on bye planning when trying to deal with all these fringe Origin players who are very tempting right now. We also consider our trade plans for Round 12 but also looking ahead to Round 16. 
Thank you as always for your kind reviews and ratings, we really do appreciate them all! And we did mention a little plug for our Patreon - https://www.patreon.com/NRLSC_Champions - please have a browse and see if you want to get involved! 
Follow us on Twitter (@NRLSC_Champions), or individually (@CatfishSC and @GFeeney10) to stay up to date on all things NRL SuperCoach, and to be notified about when the next podcast is out! Good luck with your final preparations for Round 10 this week!