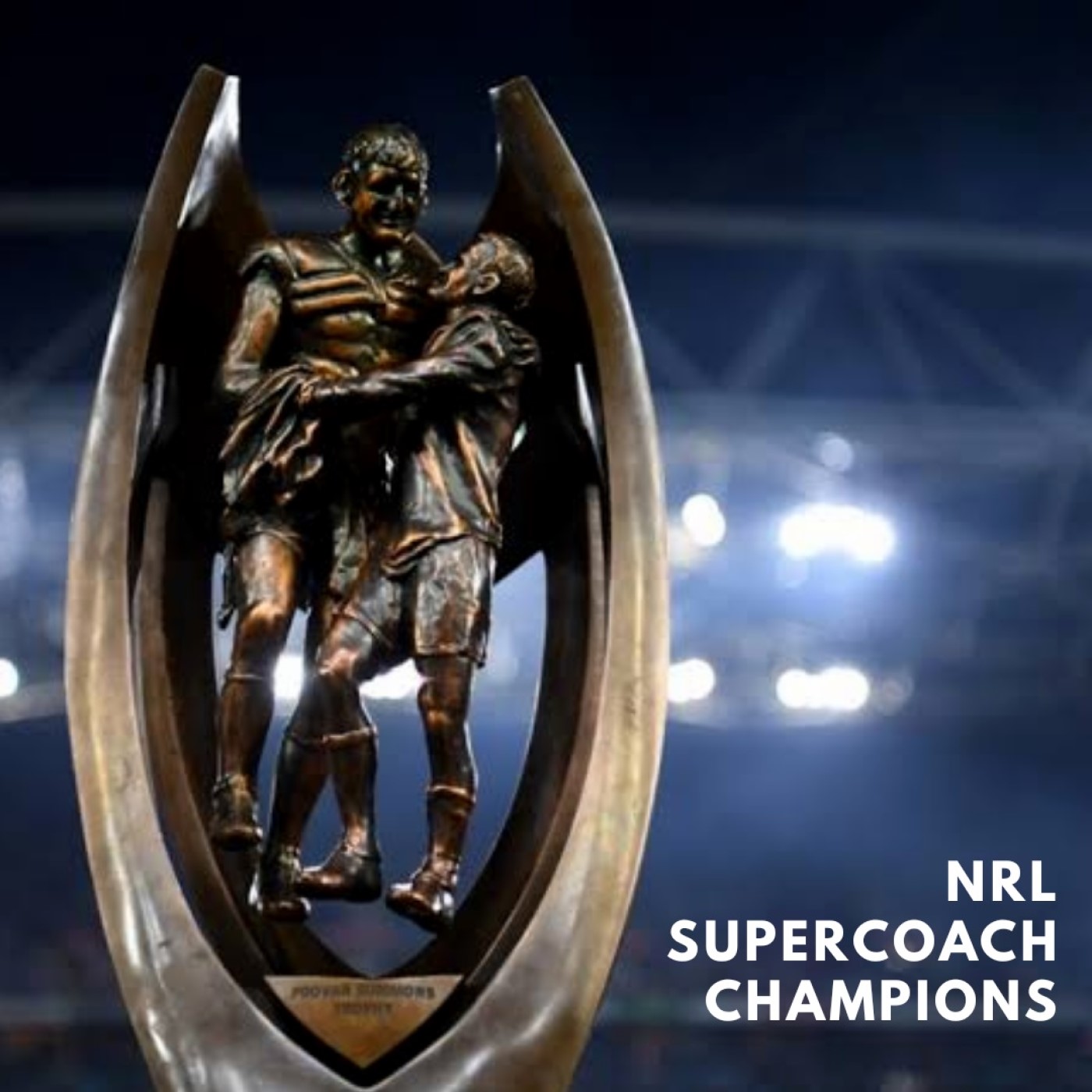 Round 9 is here and it seems to have plenty of SuperCoaches scratching their heads and tearing out their hair while trying to decide what to do! Never fear though, the Champions are here to:-
cut through the hype in the Hype Train;
rate the cheapies on the tip of everyone's tongue in Herbert, Aekins and Young; and
talk in more detail about how we go about planning for Round 12 in the next few weeks like considering when to trade out Origin players, how we balance our squad for Round 16 and briefly discuss (more detailed discussion in coming weeks) how we like to set up for the run home. 
Thank you as always for your kind reviews and ratings, we really do appreciate them all! And we did mention a little plug for our Patreon - https://www.patreon.com/NRLSC_Champions - please have a browse and see if you want to get involved! 
Follow us on Twitter (@NRLSC_Champions), or individually (@CatfishSC and @GFeeney10) to stay up to date on all things NRL SuperCoach, and to be notified about when the next podcast is out! Good luck for Magic Round everyone and please say hi if you bump into Catfish while around Suncorp Stadium this week!