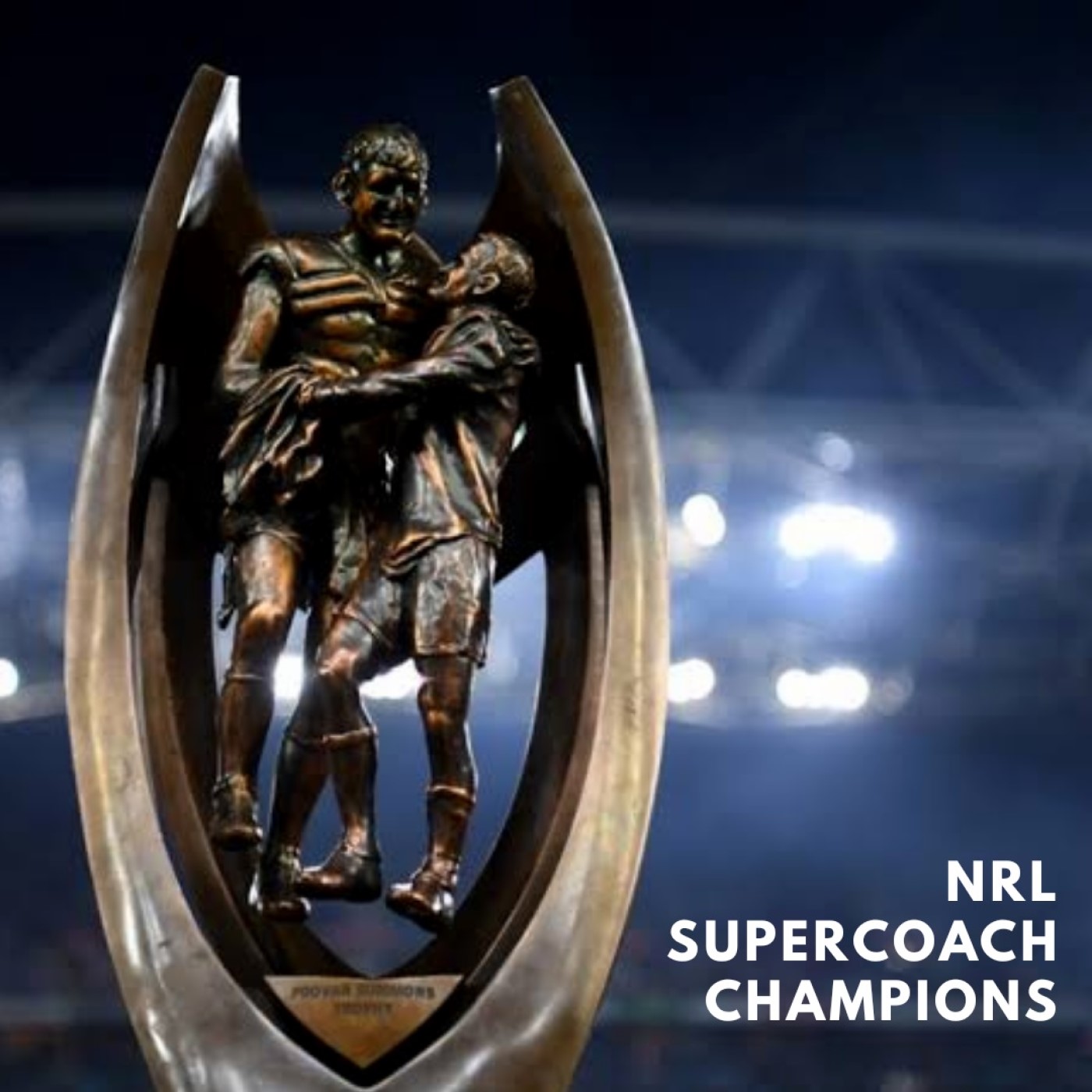 We promised you an EPIC podcast this week - well, is having the 2018, 2017 and 2016 NRL SuperCoach Champions all in one podcast epic enough?!
Guy and Wilfred are joined by Sam Rohlf a.k.a BanyoBoy to talk about a shocker of a TLT, a few tidbits strategy-wise re: cheapies and players missing from Round 1 but are back soon, contingency plans for potential late inclusions/swaps and outs... but most importantly, what you've been waiting for - our most updated teams following TLT, just our respective thoughts and breakdowns of why we've picked certain players over others. 
For those who may have missed it, we also launched this - https://www.patreon.com/NRLSC_Champions - please give it a read, and obviously if you like what you're hearing, we'd love to have you join us in our Discord Server and the next steps of our Champions journey! 
Also another quick reminder - the NRL SC Champions group code is 948196 (group code, not league code!) so please jump into the group and we can see who can become the Champion of the Champions group this season! 
Thanks again for all your kind reviews, please keep them coming as we really do appreciate and take on board your feedback. We again hope you'll enjoy what you hear, please subscribe and leave us a comment on what you enjoyed (or didn't enjoy), what we can improve on, things that you'd like to hear us discuss in coming episodes, or just to say hi! 
Follow us on Twitter (@NRLSC_Champions), or individually (@CatfishSC and @GFeeney10) to stay up to date on all things NRL SuperCoach, and to be notified about when the next podcast is out!