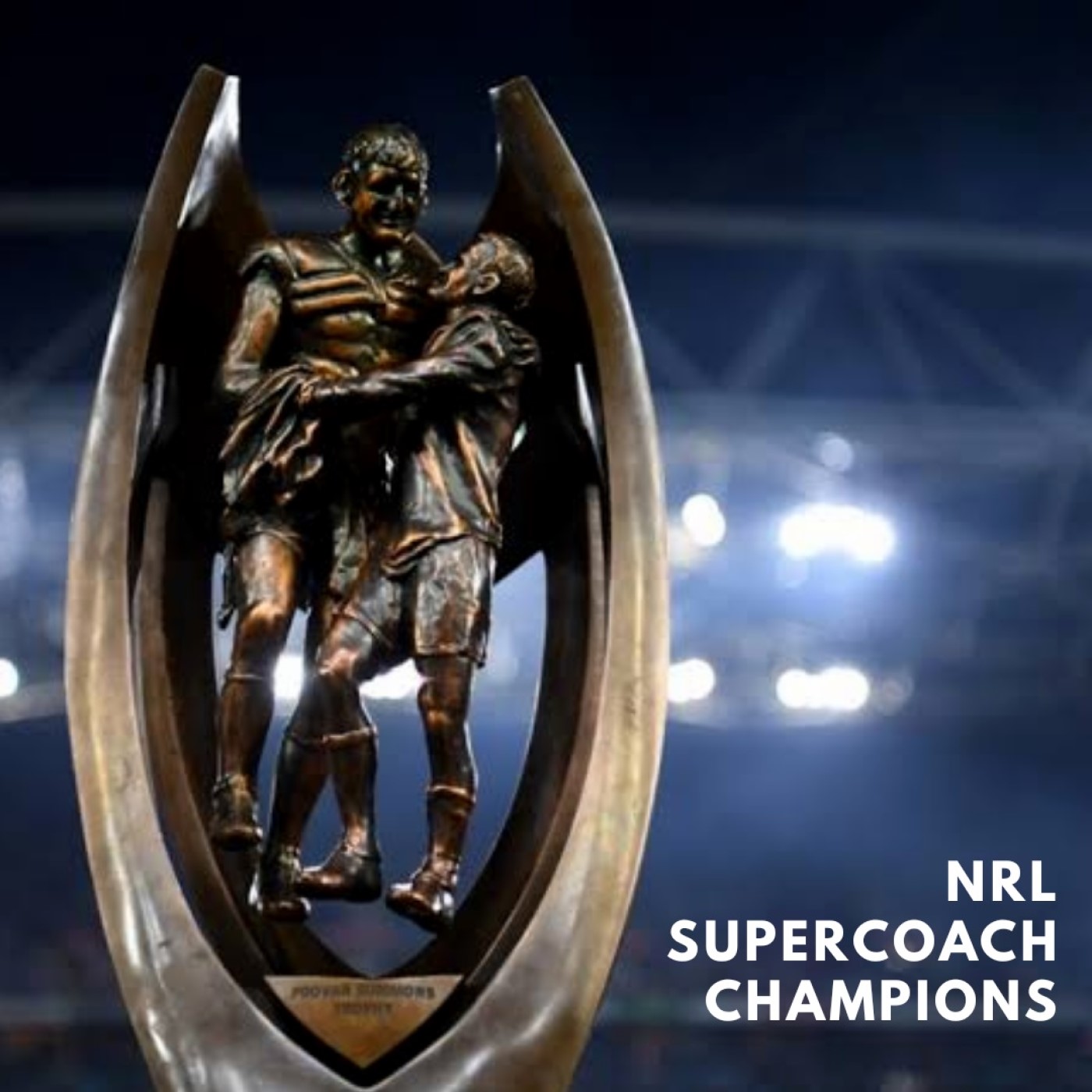 The third 2020 preseason episode features another special guest, the premier Late Mail Man, Wacko Jacko himself of 'Wackos Whispers' fame. Make sure you follow him on Twitter - @wackoswhispers to stay on top of any final team list changes and other mail as it becomes available. 
Catfish and Wacko talk rookies, from preseason fancies to potential mid-season rookies, and we go through a few players from all 16 teams to either consider for your Round 1 team, or mid-season downgrade options, or even potential nuff options - there's a little something for everyone!
Heads-up on some potential audio issues; it may be a good idea to use headphones that cater for stereo (not just mono) sound. 
Thank you as always for your kind reviews and ratings, we really do appreciate them all! And we did mention our Patreon - https://www.patreon.com/NRLSC_Champions - please have a browse and see if you want to get involved! 
Follow us on Twitter (@NRLSC_Champions), or individually (@CatfishSC and @GFeeney10) to stay up to date on all things NRL SuperCoach, and to be notified about when the next podcast is out! Look out for our next preseason podcast which will also feature a special guest!