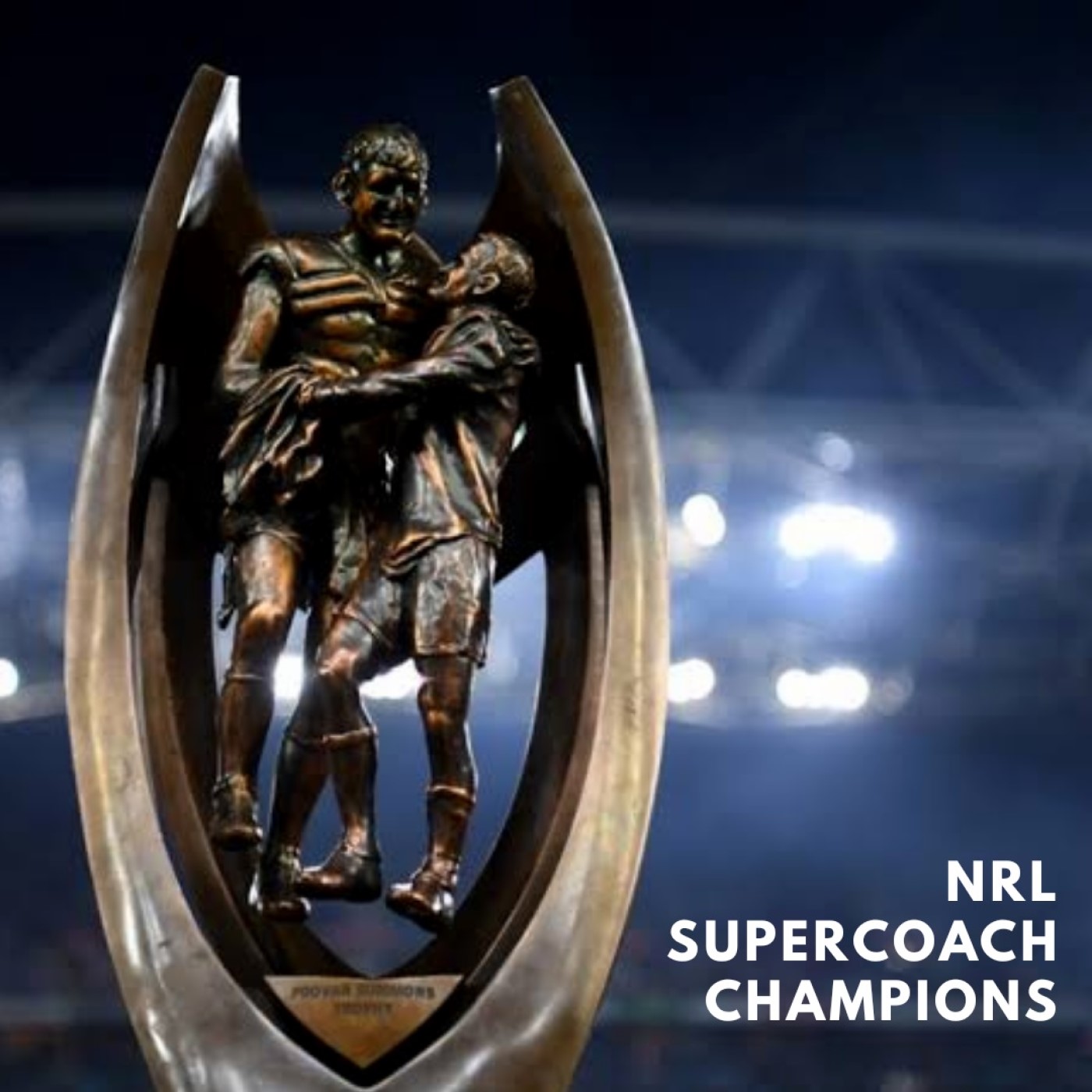 The Champions are back for the first time in 2020 and the first thing we're doing is looking back at 2019! We take a bit of a look back at how 2019 finished up and also how the Champs did in their first season working with Bear and Catfish too. Then, the main event! We're here to hand out the most prestigious*** of NRL SuperCoach awards, the Champies! 
*** may not actually be all that prestigious, if at all
Find out who Catfish and Bear have crowned the Rookie, Surprise Packet, Disappointment, Cheapie and POD of the Year, as well as capping off with the coveted Forward of the Year and Back of the Year awards, before the 2019 MVP is unveiled. Agree? Disagree? Let us know in the comments or on Twitter!
Thank you as always for your kind reviews and ratings, we really do appreciate them all! And we did mention our Patreon - https://www.patreon.com/NRLSC_Champions - please have a browse and see if you want to get involved! 
Follow us on Twitter (@NRLSC_Champions), or individually (@CatfishSC and @GFeeney10) to stay up to date on all things NRL SuperCoach, and to be notified about when the next podcast is out! Hope you enjoyed our look back at the 2019 season and get ready for more exciting things to come!