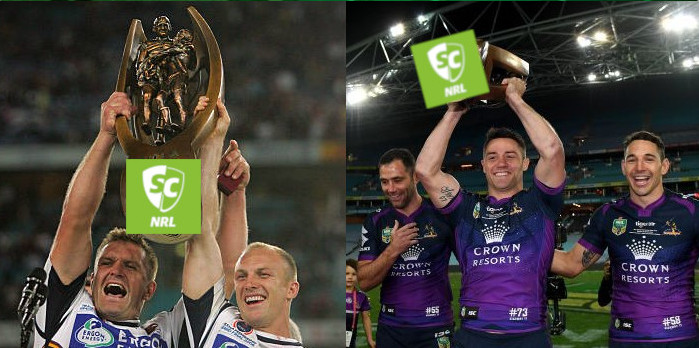 Welcome to the first episode of the NRL SuperCoach Champions Podcast, the only NRL SuperCoach podcast where the hosts can actually say that they know firsthand what's required to take home the title of NRL SuperCoach overall champion. Wilfred a.k.a. Catfish (the 2016 overall winner) and Guy a.k.a. Bear (the reigning champ!) will hopefully share their thoughts once a week on everything footy or NRL SuperCoach-related.
This week we talk about the plans we have for the podcast, introduce a bit about ourselves as footy fans and as SuperCoaches, and dissect Bear's victorious 2018 season by looking at his overall strategy, some of the risks he took and reflecting on the biggest 'takeaway' from last season that he'll be looking to apply again for the coming 2019 season. We also share a bit of our thoughts on our respective winning seasons and how different our strategies and mindsets can be, yet both of us were still able to come out the other end as winners.
Finally we talk in brief about 2019, about a few players that we will 100% have, and won't have, in our respective teams the start Round 1 of the 2019 season. We're just three weeks away from kick-off! 
We hope you'll enjoy what you hear, please subscribe and leave us a comment on what you enjoyed (or didn't enjoy), what we can improve on, things that you'd like to hear us discuss in coming episodes, or just to say hi! 
Follow us on Twitter (@NRLSC_Champions), or individually (@CatfishSC and @GFeeney10) to stay up to date on all things NRL SuperCoach, and to be notified about when the next podcast is out!