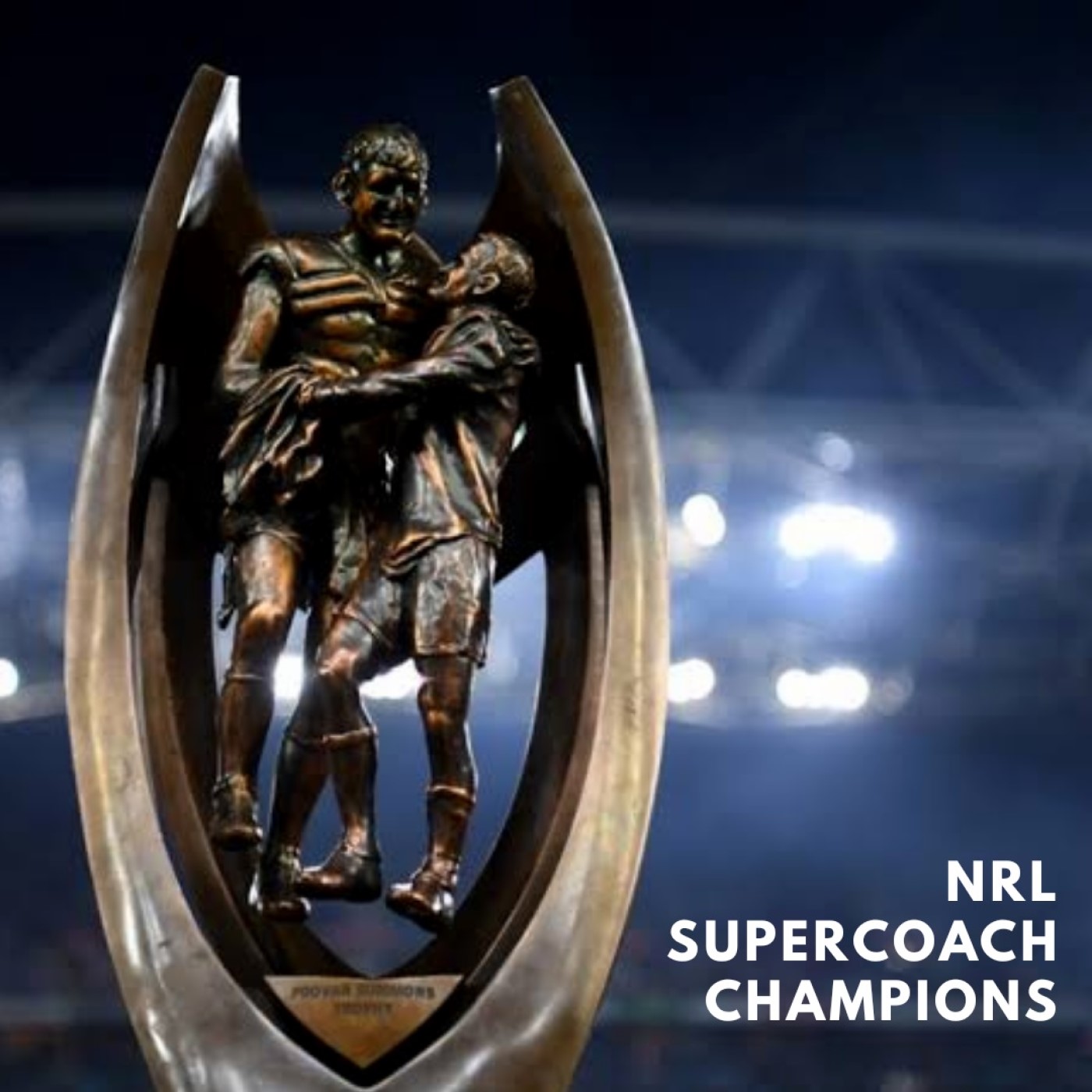 Round 6 is here and it's also the Easter long weekend! Firstly it's not a standard round so make sure you double-check when all the games are (including the Easter Monday game). We talk about the thought process behind evaluating whether you chase the cash (Xerri and CHT) vs chasing the points (jumping on a fallen gun, etc.) given the repeated questions we received on this topic! 
We also trawl through a HUGE number of your Twitter questions and give our $0.02 there. Of course, we also play "Champ vs Chump" and this week's player is James Fisher-Harris from the Penrith Panthers. 
Thank you as always for your kind reviews and ratings, we really do appreciate them all! And we did mention a little plug for our Patreon - https://www.patreon.com/NRLSC_Champions - please have a browse and see if you want to get involved! 
Follow us on Twitter (@NRLSC_Champions), or individually (@CatfishSC and @GFeeney10) to stay up to date on all things NRL SuperCoach, and to be notified about when the next podcast is out! Good luck for Round 6 everyone!