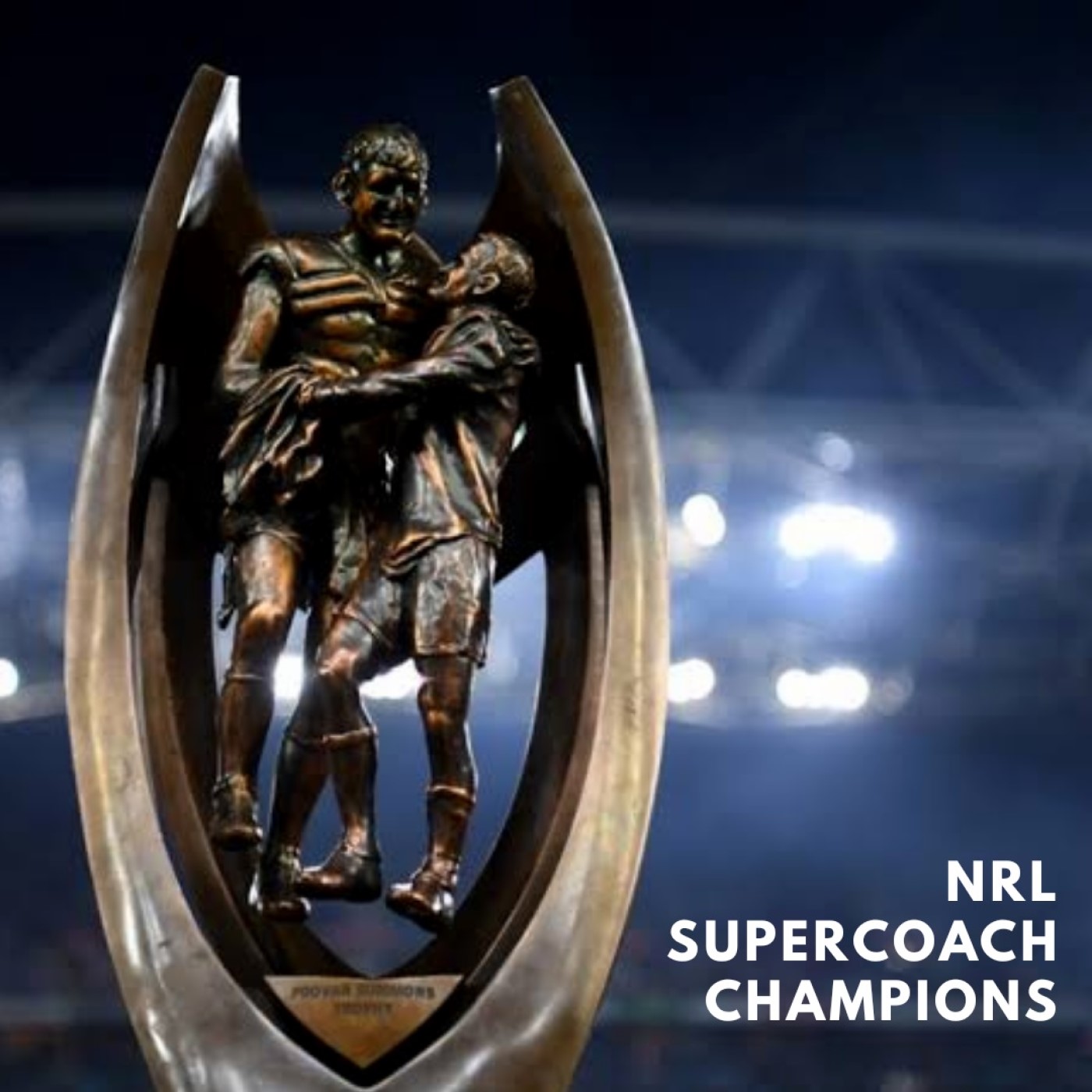 This is it! We're finally here, the last round and we're eight games from crowning a new overall champion and Bear will become "somebody that we used to know" as well. Unfortunately no Bear again this week as he is effectively on standby for the coming of his new bub, so Catfish goes solo for a while to talk about how to best prepare for Round 25 and dealing with the teamlist dramas, and he answers your Twitter questions.
He is then joined by the current #1 and #2 ranked SuperCoaches, Dez (coach of 'Turbo Irvo') and Walson (coach of 'RTS Pongas') who are vying to become the 2019 NRL SuperCoach Champion! We get to know them a bit more and we chat about their season, including their interesting dynamic as competitors but also supporters of each other too. Both are really great guys so get around them as they try finish the season as strongly as they can!
Thank you as always for your kind reviews and ratings, we really do appreciate them all! And we did mention our Patreon - https://www.patreon.com/NRLSC_Champions - please have a browse and see if you want to get involved! 
Follow us on Twitter (@NRLSC_Champions), or individually (@CatfishSC and @GFeeney10) to stay up to date on all things NRL SuperCoach, and to be notified about when the next podcast is out! Good luck with your final decisions re: trades and reserve picks for Round 25 this week!