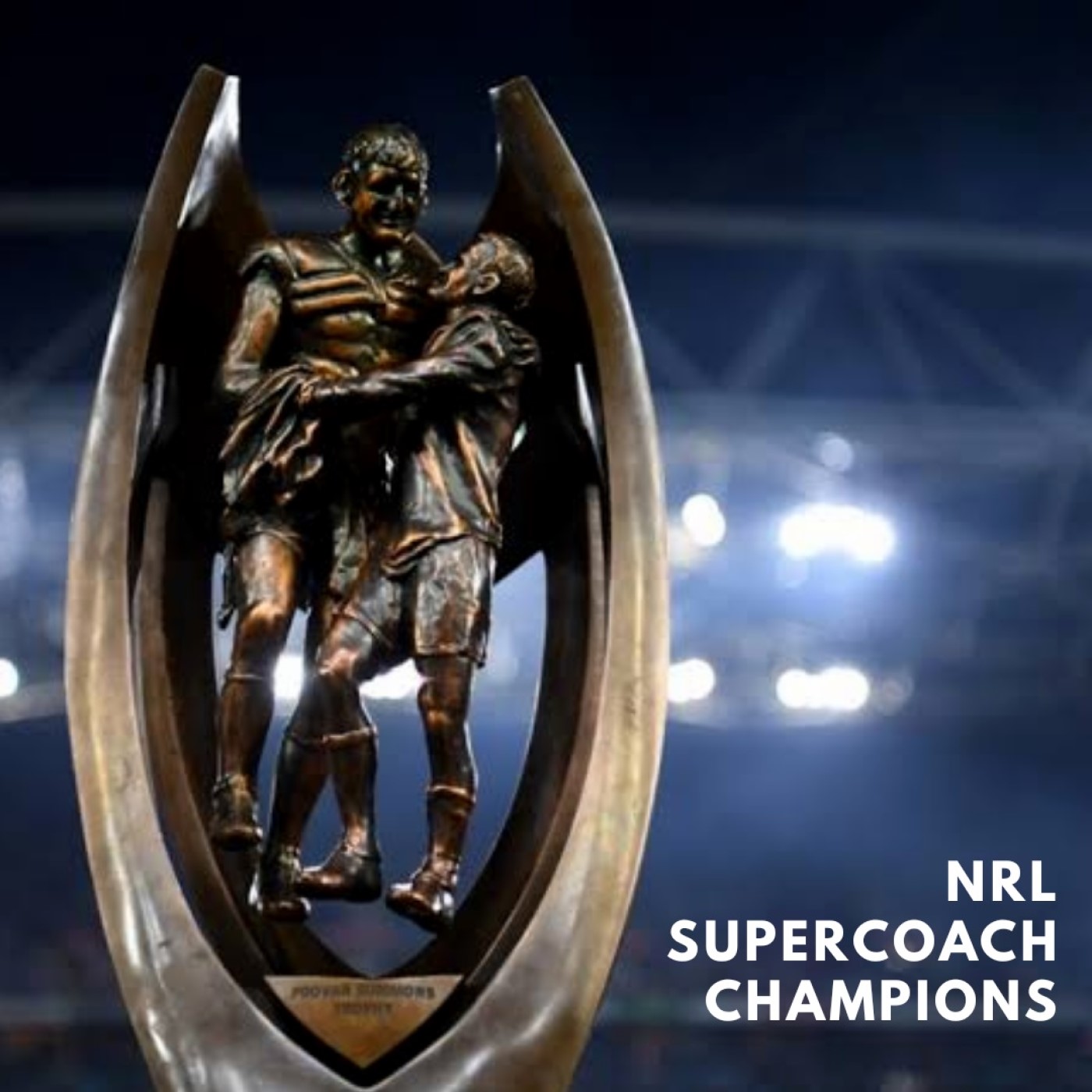 It's serious business for NRL SuperCoach, with preliminary finals for head-to-head players and of course, the overall race is looking like another close finish just like last year with a new overall leader. No Bear this week but Catfish is joined by Sam "BanyoBoy" Rohlf (@BanyoBoy), the 2017 overall champion, who shares his experience in the last two rounds and offers some wise words of wisdom to those at the pointy end.
As hinted previously, Catfish is also joined by another special guest, a very familiar name and voice in Tom Sangster (!) who clears up once and for all the truth behind whether his captain gets unicorn point updates (spoiler alert: he doesn't), why he lies to us about his trade, captain and reserve options (spoiler alert again: he doesn't), and he also provides us with a look into "the other side" when they prepare to crown the new overall champion (Note: audio wasn't ideal for this section so you may need to turn up the volume from around the 7 minute mark to the 25 minute mark).
Catfish and BanyoBoy then discuss a few players of interest in each of the eight games this week, including the likes of Will Hopoate, Ken Maumalo, Blake Ferguson, Connor Watson, Ryan Papenhuyzen, Daniel Tupou, Bronson Xerri, Luciano Leilua and Jackson Ford - players who might be PODs to target or potential start/sit decisions for common players in most of our teams. 
Thank you as always for your kind reviews and ratings, we really do appreciate them all! And we did mention our Patreon - https://www.patreon.com/NRLSC_Champions - please have a browse and see if you want to get involved! 
Follow us on Twitter (@NRLSC_Champions), or individually (@CatfishSC and @GFeeney10) to stay up to date on all things NRL SuperCoach, and to be notified about when the next podcast is out! Good luck with your final decisions re: trades and reserve picks for Round 24 this week!