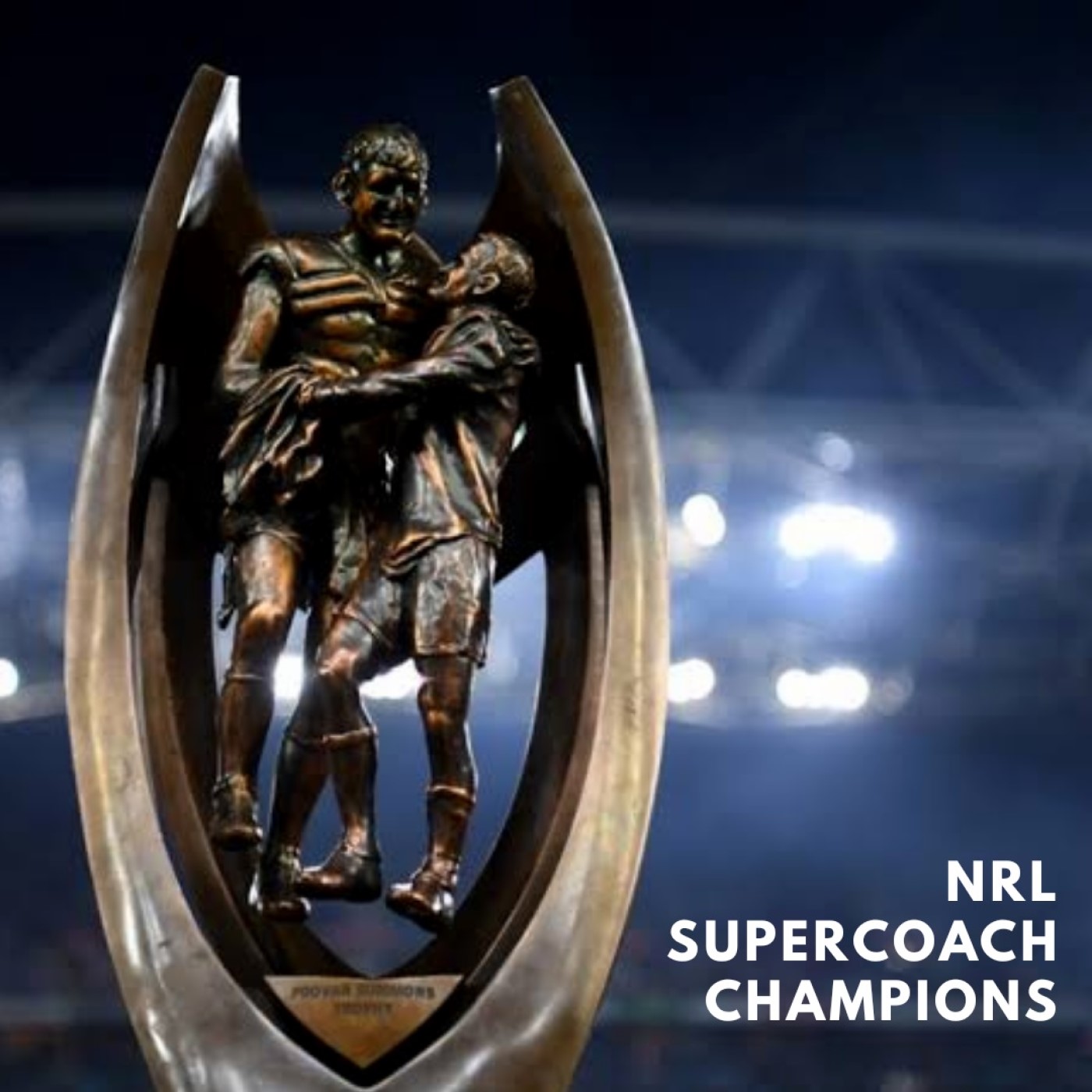 There are three weeks left in the overall race, while head-to-head games hit sudden death mode! It's truly business time right now. 
This week's episode features a chat between Catfish and David "VK" Von Kotze, the 2014 overall champion and we get to hear from his experiences in the last three rounds of his year, plus he offers some valuable advice to those teams at the pointy end. 
Bear and Catfish then discuss a few key players like Jason Taumalolo and Jake Trbojevic, plus as always we finish up by answering your questions off Twitter. 
Thank you as always for your kind reviews and ratings, we really do appreciate them all! And we did mention our Patreon - https://www.patreon.com/NRLSC_Champions - please have a browse and see if you want to get involved! 
Follow us on Twitter (@NRLSC_Champions), or individually (@CatfishSC and @GFeeney10) to stay up to date on all things NRL SuperCoach, and to be notified about when the next podcast is out! Good luck with your final decisions re: trades and reserve picks for Round 23 this week!