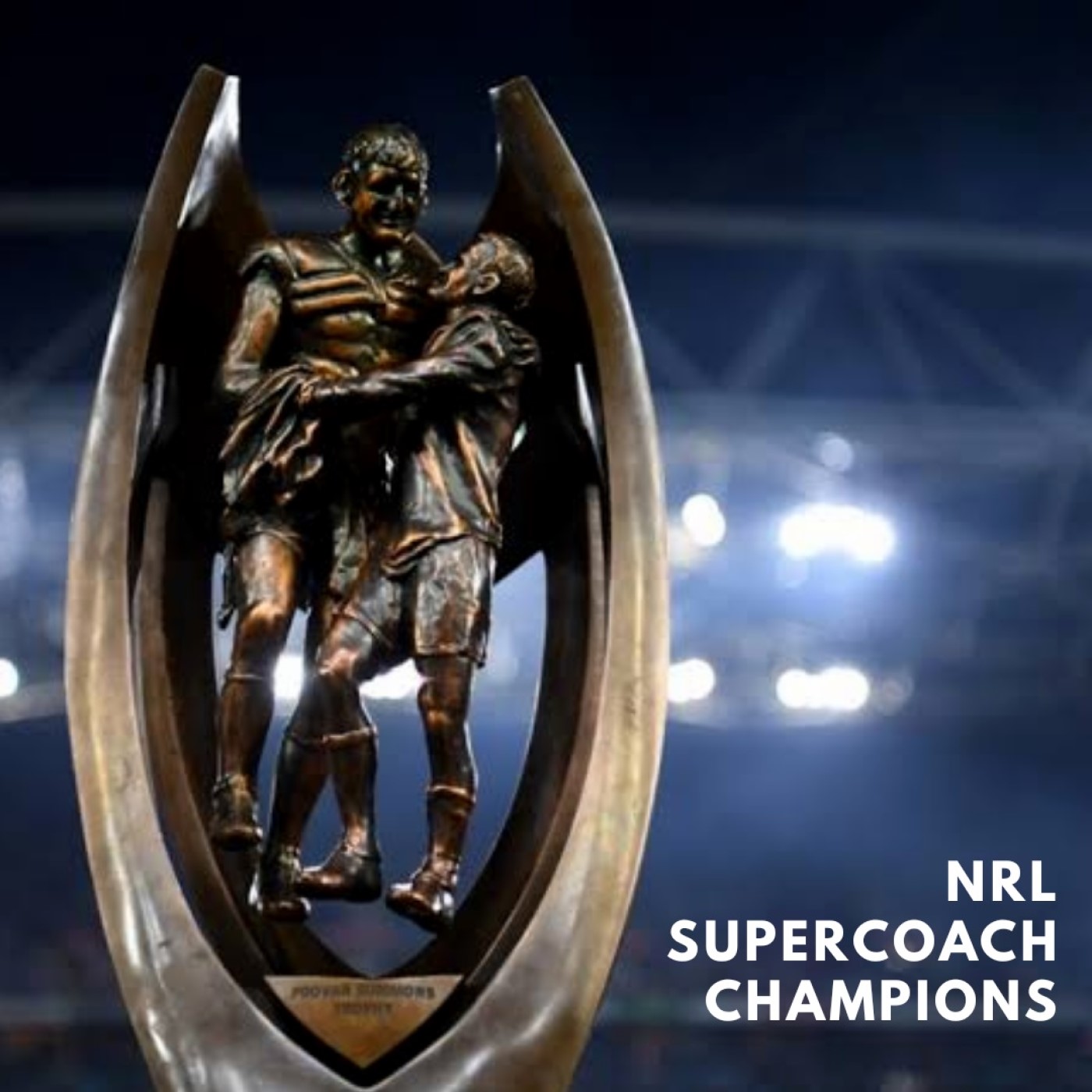 Round 20 is here and plenty of SuperCoaches are thinking, "to POD or not to POD?" and discuss how to best go about chasing down those critical last few points to score that top 1/100/500/1000/etc. overall finish! That includes sifting through the popular trade-ins and trade-outs, and we then spend a good amount of time answering all your questions off Twitter! 
Thank you as always for your kind reviews and ratings, we really do appreciate them all! And we did mention our Patreon - https://www.patreon.com/NRLSC_Champions - please have a browse and see if you want to get involved! 
Follow us on Twitter (@NRLSC_Champions), or individually (@CatfishSC and @GFeeney10) to stay up to date on all things NRL SuperCoach, and to be notified about when the next podcast is out! Good luck with your final decisions re: trades and reserve picks for Round 20 this week!