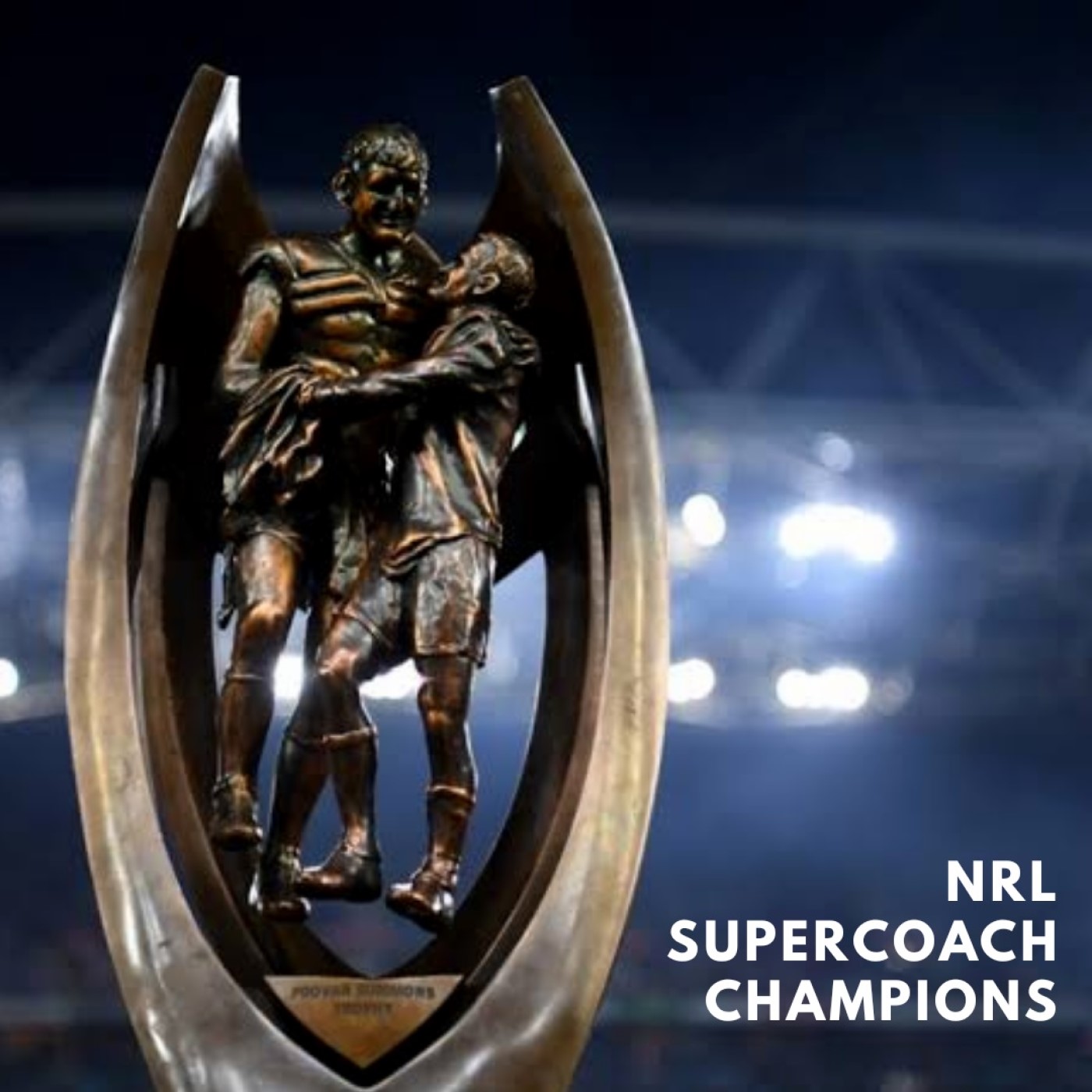 Another week, another round of NRL SuperCoach, another few trades... wait, what? Out of trades? We're officially at that point in the season where some people have gone all out and used all their trades. So we're still here to ride the Hype Train and also looking at what you should do with Andrew Fifita (if you still have trades left), but we also discuss start/sit decisions and the general process behind it, including breaking down how these decisions may differ depending on your focus (whether overall or head-to-head) and even where you're ranked in overall. 
We then spend a good amount of time answering all your questions off Twitter! 
Thank you as always for your kind reviews and ratings, we really do appreciate them all! And we did mention our Patreon - https://www.patreon.com/NRLSC_Champions - please have a browse and see if you want to get involved! 
Follow us on Twitter (@NRLSC_Champions), or individually (@CatfishSC and @GFeeney10) to stay up to date on all things NRL SuperCoach, and to be notified about when the next podcast is out! Good luck with your final decisions re: trades and reserve picks for Round 19 this week!